To age gracefully is a beautiful thing, but for humans and homes alike it often requires a bit of cosmetic enhancement.
The ideal, however, is to look good without doing much work. And that's where fascia covers come in.
Fascia covers offer the twofold benefits of improving your home's appearance and preventing the deterioration of old timbers underneath. All this without the need for you to paint and re-paint your fascia timbers every other year.
Ageing gracefully might not be so hard after all.
What Are the Benefits of Fascia Covers?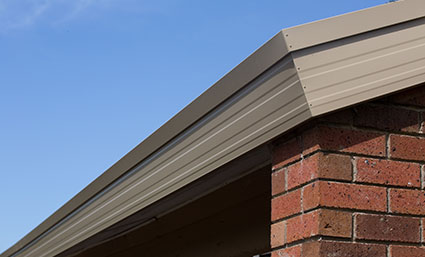 Installing fascia covers – the metal covers installed over timber fascia boards – is an easy, low maintenance, long-term solution for those looking to improve the appearance of their home.
Fascia covers benefit both your home and your weekends in a number of ways. They:
Improve the appearance of your home;
Extend the life of timber fascia boards;
Prevent the deterioration of old timbers;
Eliminate the need to spend weekends painting.
If you want to enhance the appearance of your home with minimal maintenance, then fascia covers are an ideal solution. Able to be installed with both external gutters and concealed guttering systems, you'll be able to enjoy the benefits of fascia covers wherever timber fascia is used.
Standard vs. Customised Fascia Covers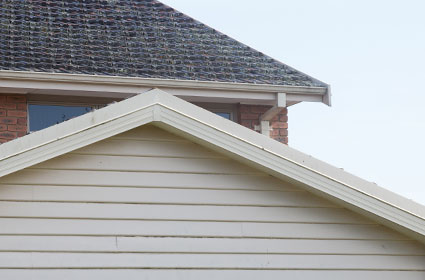 While standard fascia covers are suitable for most homes, customised fascia covers can be made to fit over- and under-sized timbers that are outside the scope of pre-cut fascia covers in standard sizes.
In order to determine whether your house is suited to standard or custom fascia covers, it is necessary to measure your timber. If you only require the supply of fascia covers and intend to install them yourself, simply call the Alcoil office with your measurements to place your order and/or get a quote.
If you would prefer to save your weekends for golf rather than gutters, Alcoil is able to both supply and install your fascia covers. In this case, our team will send an estimator to your home to take measurements and provide a quote.
Installing Fascia Covers
Installing fascia covers is best saved for when you are replacing your gutters.
When our installers are fitting fascia covers, it is necessary to remove existing guttering. So when you are replacing your gutters, make the most of this opportunity to ask your installer about fascia covers at the same time.
If you only need the supply of standard fascias, we are able to provide next day delivery. For customised fascia covers, you must allow a minimum of 2 days for manufacturing.
'The surge in popularity of fascia covers can perhaps be put down to our increasingly busy lifestyles. While we still care deeply about the appearance of our homes, the thought of spending our weekends up on ladders painting fascias is less attractive than ever.'
The Cost of Fascia Covers
In comparison to painting and re-painting timbers – and replacing timbers once they have deteriorated – installing fascia covers is a cost-effective way to improve your home's appearance over the long-term.
If your home is suited to standard fascia covers, you will benefit from a lower price than customised fascia covers with all the same benefits.
If you require customised fascia covers, the cost will depend on the girth of the material required to fit your home. Though custom fascias are slightly more expensive than standard fascia covers, they are still a cost-effective long-term solution.

Summary
Over the years, we have found a large increase in the number of people wanting to install fascia covers on their homes. Particularly now that customised fascia covers are available, as they are more suited to the concealed gutters and gable covers that are so common on homes in Melbourne.

The surge in popularity of fascia covers can perhaps be put down to our increasingly busy lifestyles. While we still care deeply about the appearance of our homes, the thought of spending our weekends up on ladders painting fascias is less attractive than ever.

To enquire about standard or customised fascia covers, call Alcoil on (03) 9887 5822.

adsadsds