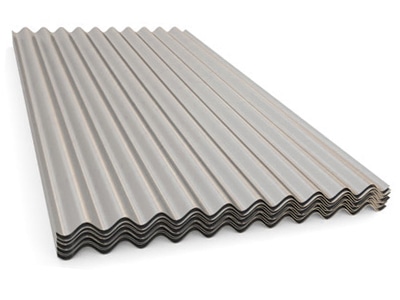 You see many different trends in building and roofing over time, from the Californian bungalows of the early twentieth century to pavilion style later on and the modern architecture of homes being constructed today.
The dominant trend in roofing used to be terracotta tiles but these days there aren't as many new houses being built with roof tiles. Many homeowners are also upgrading their tiled roofs on older homes either for an aesthetic boost or because their damaged tiles are causing leaks.
So what is the current trend? Colorbond roofing.
Colorbond roofing is now the most popular roofing material in Australia. You only need to look around your suburb at newly constructed homes to see Colorbond in action.
We have doubled the number of roofs we've upgraded from tiles to Colorbond since last year.
—Alcoil
Here at Alcoil, we have doubled the number of roofs we've upgraded from tiles to Colorbond since last year. This is no surprise to us; we know exactly what makes Colorbond such a popular option for roofing upgrades and new roofing installation.
What makes Colorbond roofing so popular?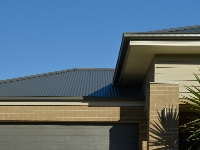 It looks great
One reason Colorbond roofing is increasing in popularity is because of the way it looks. A Colorbond roof provides your property with clean lines and 22 colours inspired by the Australian landscape to choose from. That gives you many different options to improve the look and style of your house. Check out our colour visualisation tool to see what your Colorbond roof could look like.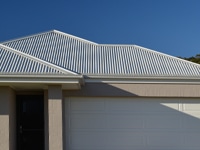 It's environmentally friendly
Not only does Colorbond look great, but it's also an incredibly practical choice for new roofing installation. Colorbond is thermally efficient and easy to insulate so it will cost less to heat and cool your home throughout the year. Steel roofing is also 100% recyclable, so opting for Colorbond is an environmentally-friendly choice from the day it's installed.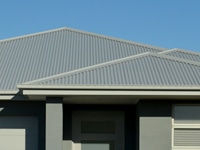 It's durable
Colorbond roofing is hearty. It's been designed and engineered specifically to survive in Australia's harsh climate; that means it can withstand hot sun, pouring rain and salty ocean winds. Colorbond roofing is also a very low maintenance building material and will remain an asset for around 50 years. You'll be the envy of your neighbours as they struggle with their brittle, leaky tile roofing!
Is your roof Colorbond?
You can be part of the better roofing trend with Colorbond and Alcoil. Not only will your roof look great, but it will save you money in the long run with no need for maintenance or repairs in the future and smaller energy bills.
Alcoil are experts in Colorbond roofing and guttering; we have over 25 years of industry experience. We work with our clients to provide the roofing solution that works for you and your property.
Why choose Alcoil for your Colorbond roofing installation?
Quality materials – We back our products with a extensive warranty, ensuring long term cost savings and peace of mind.
Fully-insured, experienced team – From qualified plumbers to expert installers, your roof installation is backed by the best in the business.
Custom solutions – Roofing installations tailored to your home looking amazing and increase the value of your property.
Get a free consultation about upgrading your roof to Colorbond. Call the Alcoil team on (03) 98874563.