Boxed Guttering Facts from Industry Professionals.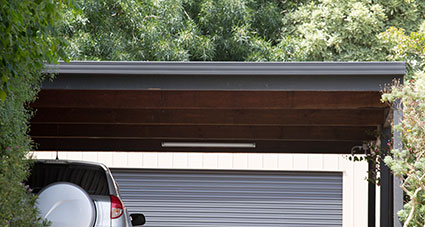 As the name suggests, box gutters have a flat, square-shaped base, giving a them a box-like cross section. However, they're also afforded this name is because they're "boxed" on all sides – i.e. they have high edges all around. This creates a concealed effect as these high edges are not easily visible from the outside of your home.
Box gutters are often used on buildings whose roofs abut walls, or on buildings with unusual roof forms – for example, older-style terraced houses.
So what's the difference between box gutters and concealed gutters?
Nothing. Box gutters are sometimes called concealed gutters because they're fitted discreetly beneath your home's fascia boards, giving your roofline a sleek, modern look; they are simply two different names for the exact same type of guttering.
What are the benefits of box guttering?
Box gutters are fixed directly to the framework of your house. This means the guttering won't warp or bend as a result of your house "settling" – a problem that's particularly common in new houses. Because box gutters don't suffer the effects of this movement, you're protected against improper drainage (the results of which include water leaking through your walls).

Alcoil's box guttering also offers the additional benefit of an aluminium construction.
And what's so special about aluminium? It doesn't rust.
So choosing Alcoil's longer-lasting box gutters means you won't have to replace them again in ten years' time, giving you unbeatable long-term savings. In fact, we're so confident in our aluminium gutters that we offer a 25 year guarantee as standard.
Call Alcoil on (03) 98874563 for a quote on concealed box guttering.

Let's chat. We are here to help. 
Send us a message or call us on (03) 98874563.