No matter how high quality your gutters are, no guttering system is self-cleaning. While we await that future date, we must take it upon ourselves to ensure our gutters are cleaned from time to time.
A gutter's job is to capture roof run-off and ensure that no moisture seeps in behind the walls. But if they're full of leaves and other materials that contribute to overflow, they won't be able to do their job properly.
In that sense, clean gutters are not only good for the appearance of your house, they are also good for its life expectancy. For professionally cleaned gutters, we recommend OzWide Gutter Cleaning as the Melbourne-based business we have found to consistently deliver the best results.
OzWide Gutter Cleaning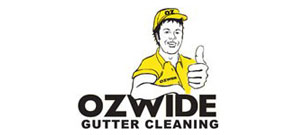 The team at OzWide are experienced and highly professional gutter cleaners, offering the latest in gutter cleaning technology to customers throughout Melbourne and Mornington Peninsula.
In particular, OzWide are specialists in vacuum gutter cleaning, which we believe is the most efficient and effective way to remove dead leaves and dirt.
Roof gutter cleaning is not an easy task. Gutters are usually very high and – particularly for multi-storey buildings – can pose significant danger to people who are not properly trained to clean them. With your safety in mind – as well as the safety of your gutters – we advise employing professional gutter cleaning services for the best results and the least injuries.

One of the reasons we recommend OzWide Gutter Cleaning is because their customer service philosophy is similar to our own: to be friendly, thorough, prompt and professional. We have always found OzWide to live up to these promises, which is why we feel comfortable recommending them to our customers.
Working with the Best in the Business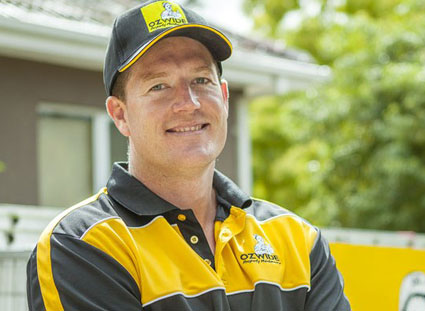 At Alcoil, we think it is important to work not only with the best products, but also with the best people. Building relationships with other industry professionals allows us to provide customers with a more complete home solution – not just gutter installation.
When it comes to home maintenance, there are many things to consider. Our specialty is gutter installation and supply, and we like to stick to it. However, we are always more than happy to recommend businesses who specialise in these other areas; businesses who can do a job that lives up to our own high standards.
If you are in need of high quality, professional gutter cleaning services, make sure to give OzWide a call.