What do you see when you walk down your Melbourne street? Does it feel like it was preserved in time? Is there a rich sense of history and architecture?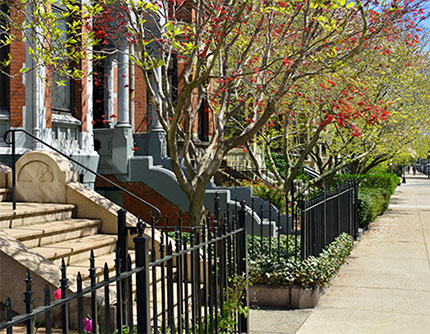 If so, there is a good chance your street is under a Heritage overlay protection. This protection is great for preserving the look and feel of your street, but it means that there may be Council heritage rules that you need to be aware of when it comes to altering the appearance of your home – even for maintenance work such as gutter replacement.
If you're looking to replace guttering or roofing, heritage overlay may play a big role in your decisions - from colour, style and materials. Before you conduct any works to your home, including maintenance and repairs, consider if your home is under a heritage overlay.
For more information about heritage-friendly guttering and roofing, call the Alcoil Melbourne team on (03) 98874563.
What is a heritage overlay?
A planning 'overlay' sets objectives for planning and protection of local areas. These overlays, which can cover everything from environmental protection to heritage value, are usually managed at a local government level – that is, your local Council.
Due to their age and historical significance, Heritage Overlays are an important planning scheme in a number of inner-Melbourne suburbs. The purpose of these schemes is to ensure the conservation of architectural and cultural value in Victoria and Melbourne. This means that home owners bare some of the responsibility of the heritage conservation process in Melbourne.
In other words, heritage rules exists so that future generations can enjoy our cities' history, look and feel – and home owners play an important role in this conservation.

Get a Property Planning Report
Want to find out if your home is under a heritage overlay? You can receive a free property planning report from the Victorian government. Get a free property planning report.
Find your local council
If you are looking for more information about Heritage Overlays in your area, Melbourne local Councils offer a free heritage advisory service. Find your Council.
Heritage requirements and consequences of non-compliance
More specifically, the Department of Environment, Land Water & Planning explicitly state that a permit is required to:
"Carry out works, repairs and routine maintenance which change the appearance of a heritage place or which are not undertaken to the same details, specifications and materials."
This means that if you are looking to replace gutters or roofing, then you need to choose your gutter and roofing products carefully to ensure that you remain compliant under the Heritage Overlay. If the planned maintenance will significantly alter the appearance of your home, then Council approval will be required.
If your new guttering or roofing is non-compliant with heritage rules in your area, then you may be obligated to remove the offending products and replace them with approved colours and products. This kind of mistake can be extremely costly in terms of time and money, so it is worthwhile consulting a heritage guttering and roofing expert first.
What makes gutters or roofing appropriate for a heritage home?

The appearance of your gutters and roofing affects not only you but also your neighbours and passers-by who are exposed to the appearance of your home.
So what makes your gutters and roofing heritage-friendly? Put simply, they need to reflect the period your home was built and uphold the historical value of your home and neighbourhood. This means that colour, shape and materials may all come under heritage scrutiny.
Colour. Colour is a common factor in offending guttering and roofing. Colours need to be appropriate for the period-style of your home, otherwise a permit may need to be submitted to your council for approval.
Shape. Shape is another potential factor when it comes to gutter replacement for heritage homes. Many homes need a traditional profile without lines, ribs or overflows to remain consistent with heritage expectations.
Materials. Finally, roof and gutter materials is another important factor. Strong steel guttering is usually appropriate for many heritage homes, and roofing sheets will generally need to be corrugated to remain historically accurate.
Need inspiration? Try our online Colour Visualisation Tool.
The experts in Melbourne heritage gutters and roofing.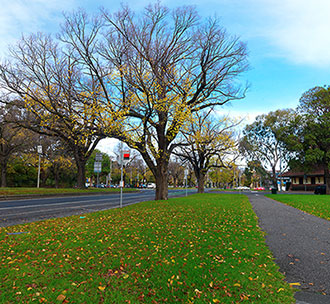 One of the best ways to make sure that your home retains its heritage value is to consult the experts. If your gutters or roofing need replacement, then Alcoil's quality products may be an ideal fit for your heritage home.
For example, our ogee guttering and quad guttering profiles are ideal heritage-friendly products. They are simple, period-appropriate designs that benefit from modern developments in guttering, such as continuous guttering using heavy gauge steel for high rainfall carrying capacity.
This means that you'll restore the appearance of your home and benefit from long-term cost savings from the use of high-quality materials.
Call the Alcoil team today
The Alcoil team are experienced in the potential challenges that heritage homes face – from difficult access, to inspecting damaged timber. We make sure that your home retains its value, is compliant with local council and neighbourhood heritage expectations, as well as ensuring our products last the test of time in Melbourne weather.
Contact the Alcoil team to discuss your heritage gutter replacement or roofing require