Roof Replacement in Melbourne
Let us improve your property's look and value
Having to do a tile roof replacement might not sound appealing, but sometimes it's unavoidable so you might as well make the most of it! Alcoil can help you get the most out of roof replacement in Melbourne so that it's an investment in your property's value, not just an expensive inconvenience. Colorbond roof replacement will fix any problems with your roof and provide a high quality and long lasting roof that looks great.
Is your tile roof damaged?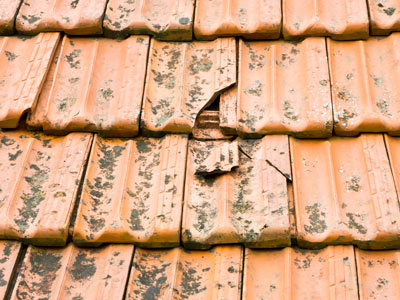 Many problems can arise with roof tiles, especially on older roofs. Your roof could spring a leak and cause significant water damage if even one tile is damaged.
Damage can occur in a variety of ways, flat profile roof tiles are prone to damaged or broken drainage courses where the tiles overlap. This is likely to cause leaks since flat profile tiles do not have peaks and troughs that drain water away from the vulnerable point where the tiles overlap, which is always at a peak with traditional terracotta tiles.
Terracotta roof tiles are not immune from damage either, fretting can occur under the overlap between rows of tiles and it may not be immediately apparent what the problem is. This problem is especially common in older roofs and in areas where there is salt in the air such as coastal areas. Roof replacement in Melbourne will solve these problems for you.
Replacing your tiled roof with Colorbond
Colorbond roof replacement is a great way to fix an old or damaged roof and improve the appearance and value of your property. Alcoil uses the best materials and expert workmanship to make sure that your roof replacement in Melbourne is done to the highest possible standards.
With 25 years of expertise, Alcoil provides customers with solutions and informative, honest advice. Whether you need to have your roof replaced, extended or updated from tiles to metal roofing, Alcoil has the experience and skill to make sure your roof is the best it can be. We will deliver stress-free installation and make sure you get the maximum return on your investment, improving your home's comfort, condition and energy efficiency.
We care about heritage listed homes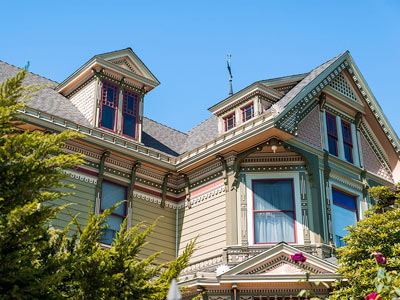 Melbourne has a rich architectural history and in order to protect this, many areas are under heritage overlay protection. This is important because it can effect the types of materials that you are allowed to use for guttering and roof replacement in Melbourne.
So before your Colorbond roof replacement, it is essential to find out what heritage restrictions are in place in your area. Luckily, Alcoil can help you with this process and have many heritage friendly products.
For more information about heritage friendly roofing, read our article about Roofing & Guttering for Heritage Listed Homes or Contact us.
How Alcoil does a Colorbond roof replacement in Melbourne
Alcoil makes the Colorbond roof replacement process easy! Here's the step-by-step method that we use:
Make contact with us and our estimator will schedule your free consultation.
Your free consultation will be booked at your earliest convenience, we work around your schedule.
An itemised quote will be generated when our estimator inspects your roof, takes detailed measurements and discusses your options with you, all during your free consultation.
Schedule your Colorbond roof replacement when you have decided to proceed, we will confirm the details and take a deposit.
Colorbond roof replacement is done after carefully removing your existing roof and waterproofing your home. We will clean up and leave your property spotless.
Payment is received by credit card or eftpos after the job is completed.
A Plumbing Industry Commission certificate will be provided to you within a week of installation, guaranteeing the installer's workmanship.
You will be satisfied with the style, energy efficiency and security of your Colorbond roof.
With free consultations, look no further for roof replacement, Melbourne. Call Alcoil on (03) 98874563.