It isn't often that there are major changes to the construction industry's regulations, so it's important to stay informed when there is a change.
A recent audit performed by the Victorian Building Authority found that many plumbers were installing eaves gutters with insufficient overflow capabilities. New regulations went into force on 1st January, 2016 to correct this issue.
What's in the new guttering legislation?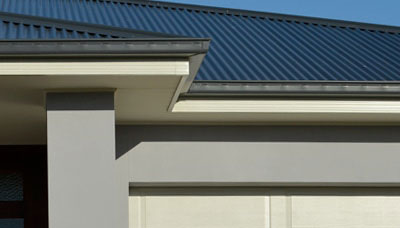 The new regulations from the Victorian Building Authority have changed the compliance requirements for guttering to ensure that eaves are not damaged by overflowing water during a major rainfall event.
The regulations require that guttering has allowances for water to overflow gutters in a way that does not cause water to flow back into the structure. This will prevent water damage in the event of gutters overflowing, either due to high rainfall or a blockage.
What does it mean for installers?
Plumbers must now amend their guttering installation practices to ensure that they are up to date with the new standards. The particular overflow measure installed may vary depending on the needs and requirements of individual sites so the Victorian Building Authority has outlined several different options that will ensure guttering compliance.
What does it mean for homeowners?
If you need gutters installed or repaired, ensure that the completed work is in line with the new Victorian Building Authority guttering regulations. All guttering must be installed by licensed plumbers in order to meet regulatory standards.
How do you know if gutters have been installed correctly?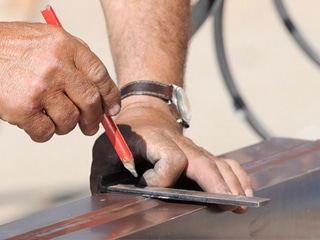 The only way to ensure that guttering work is compliant and has been completed by a licensed plumber is to receive a plumbing compliance certificate. These can only be issued by licensed plumbers are a lodged with the Victorian Building Authority as a record of the installation.
Without a plumbing compliance certificate, there is no guarantee that guttering works completed on your premises are compliant. It is a serious offense for a licensed plumber to fail to provide their customers with a compliance certificate.
Alcoil are your guttering experts
At Alcoil, we are experts in roofing and guttering. We are up to date with all Australian regulations and standards. We guarantee the regulatory compliance of all our guttering and roofing installations and provide our customers with plumbing compliance certificates upon completion of a job.
Why choose Alcoil?
Experience – We have been installing gutters for over 25 years, there's no guttering problem that we haven't already seen and fixed.
The best materials – Our heavy-duty steel guttering comes with a 20-year guarantee because it is .55 gauge, making it 31% thicker than most guttering.
A fast, free quote – Our estimators will schedule a no-obligation quote at your earliest convenience.
For more information about guttering regulations or installation, call our friendly team on (03) 98874563.