When you think of 'saving for a rainy day,' all manner of things might spring to mind: trips to tropical islands, days spent in department stores, or even home renovation splurges. But guttering? Not so much, no.
Though spending money on gutter repair and replacement isn't as glamorous as other means of wallet lightening, it is necessary if you want to safeguard your home for those rainy days. Once gutters stop efficiently diverting rain and storm water from your house, both the internal and external damage to your house can be substantial (see more on when to replace or repair guttering). So when it comes to gutters, it is actually better to be spending money for those rainy days rather than saving it.
The costs of guttering repair and replacement vary greatly between suppliers. This mainly comes down to the quality of the materials that are used and the quality of the job being done. Though it's human nature to want to save a penny where possible, choosing the cheapest option for gutter repairs isn't actually the most cost-effective method in the long term.
Price of Guttering Materials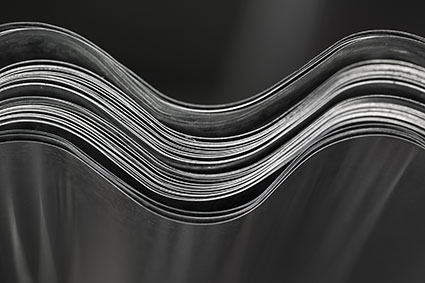 There are a range of different guttering materials available today on the market, each with their own unique benefits. The price of guttering differs according to the materials being used for your house.
Aluminium: Strong, light, enduring and rust-proof
Steel: Enduring & heavy for high water carrying capacity
PVC: One of the cheapest options - unsuitable for Australia's harsh climate
In addition to the materials, the cost of guttering will also be affected by the type of guttering being used, whether segmented or continuous. While segmented guttering will be cheaper in the short term, it is more likely to result in rust and leaks, meaning more long term maintenance. On the other hand, continuous guttering doesn't have any joins, meaning one long, smooth line of guttering where the water has no place to escape.
When asking for a quote from your guttering expert, it is important to consider:
Your climate, whether low-, moderate- or high-rainfall.
The type of house you live in.
Any ongoing maintenance particular types of guttering may require.
Any other work that may need to be done before or during the gutter replacement - such as roofing work - which may impact the cost of the guttering job.
Getting a Quote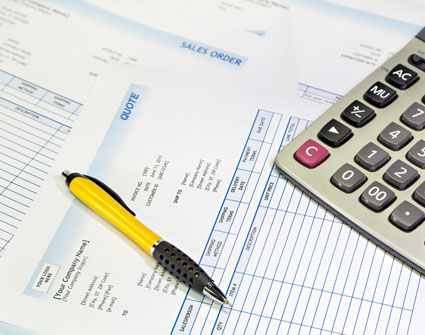 It is understandable to want to know a ballpark figure when you first enquire about gutter replacement. It's a big job, and you want to know just how much of your rainy day money will be required - and how much left over for those more glamorous expenditures.
The thing is, ballpark figures are very misleading, often only creating false expectations. If you are given a quote over the phone, before an installer has even seen your home, chances are they know less than you do about what's going to be required for the job. Unfortunately, ballpark figures given over the phone can also give installers leverage to keep charging for 'unseen' costs as the job is being done.
Several factors will influence the price of guttering for your home; factors that are impossible to account for without seeing the house itself. These include:
Height of gutter location.
Access to the roof.
Materials needed for the job.
Quality of materials needed.
Colours of guttering to be installed.
At Alcoil, we like to know what we're up against before quoting you on the cost of guttering, to avoid any nasty surprises being sprung on you at the end of the job. The price of guttering varies greatly from house to house, which is why we undertake a full, no obligation inspection before writing a quote. Our quotes are 100% accurate and surprise free, making them more like guarantees.
As we fully assess your guttering during our no obligation inspection, we are also able to give suggestions on how to improve the current installation as well as how to reduce any future maintenance on your gutters. This will help you to reduce the costs of guttering for your home both short and long term.
Gutter replacement is so much more than cutting the materials to size and fitting a few brackets.
Know What You're Paying For
If the raw guttering materials often cost so much less than the final price, why does guttering cost so much? The answer lies in the work of the labourer, and in the end result of a job well done.
Gutter replacement is so much more than cutting the materials to size and fitting a few brackets. For your gutters to remain cost effective in the long term, they must be installed with a high point and a low point to allow for proper drainage, and fitted without dips to prevent water collection. Additionally, to allow for maximum weight bearing capacity during heavy rain periods, gutters must be fitted professionally and securely.
If you go for the cheapest guttering option, chances are the installer will be cutting costs on your guttering somewhere. Whether it's in the quality of materials or the quality of the job, you'll find out about it come some heavy rain.

Summary
The costs of guttering vary greatly according to several factors. Different guttering types and materials will have different price points, and different installers will charge different amounts depending on the quality of work they are doing.
When getting a quote for guttering, it is important to insist on a full assessment to avoid getting hit with nasty surprises and 'unseen' costs while the job is actually being done. For this reason, it is best to avoid ballpark figures. Make sure your guttering installer sees and inspects your house so that they understand your individual requirements before giving a quote on the prices of guttering for your home.
While it is tempting to go with the lowest price for guttering replacement, remember that good gutters take time to install and require quality materials for maximum lifespan. Save costs in the long term by choosing holistic, professional guttering services.
For a free, no obligation inspection, call Alcoil on (03) 98874563 and save on guttering costs in the long term.